The spam filters are currently picking out a Visa Scam Email circulating at the moment which is claiming that your card has been blocked for security reasons. If your email browser will render the html, it looks something like this Visa Scam Screenshot: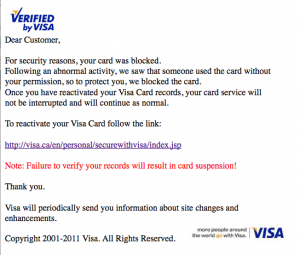 Analysis of the content shows a hyperlink which claims to point to visa.ca, but in fact is a link to an IP address in the Republic of Korea. Launching the link will only get you a page that looks like this: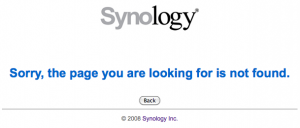 If you have received any of this type of email, and want to find out where the masked link is actually pointing, you could try looking it up via ipchecking.com. However, the best advice with this scam is to press delete, and save your mailbox space.